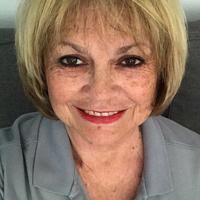 CUSD School Board Candidates Forum 2022 | Coronado City News
Coronado School Board Candidate Question #1
This week is your introductory piece… your "elevator pitch" if you will… "Why did you decide to run for the Coronado School Board, and what do you offer that sets you apart from other candidates ?"
As an educator, mother, grandmother, friend, neighbor, and current CUSD holder, I am running for re-election because I am invested in continuing the legacy of academic excellence at CUSD and in continuing to support all students to ensure they are prepared for the future of their choice. As a retired teacher with over 30 years of classroom experience in public schools and undergraduate and graduate universities, I understand the importance of rigorous academic standards and have experience in writing, implementing and evaluating academic standards through the use of appropriate research. education-based teaching strategies and summative and formative assessments.
I started my career in education as a high school English teacher and clinical reading specialist. Following a 25-year teaching career in public schools, I completed my doctorate in education at the University of Southern California and was invited to join the graduate faculty of the University. 'USC where I designed and taught graduate courses in USC's PhD and MSc programs. As part of my academic service, I worked on two Blue Ribbon panels for the California Department of Education, Commission on Teacher Credentialing: (1) The Language Arts Advisory Panel where I was one of the authors who reviewed and aligned the K – 12 Language Arts Content Standards with Professional Education Standards and (2) the Language Arts Program Review Board which reviewed language arts programs at public and private universities for accreditation. I also worked as a professional educational consultant for the National Assessment System in Sacramento, California, where I was responsible for analyzing test items to ensure that each item of the exam test California Subject Matter for Teachers (CSET) was aligned with the California Board of Education K.-12 Academic Content Standards for Language Arts. In addition, I have numerous publications and presentations at prestigious national, national and international conferences on education. My priority is to use my extensive educational experience to ensure that CUSD students have the tools, strategies, and research-based teaching programs needed to continue closing the achievement gap that has arisen. after COVID.
My decades of service as a parent volunteer have provided the foundation for my appreciation of the important role parents play in the educational success of their children. Over a period of 30 years, I have been actively involved in a variety of district and school specific committees. These activities include offering a pro bono professional development seminar on the delivery of ELA education, serving on the CSF Board of Directors (until elected to the CUSD Board of Directors), service on the CUSD Strategic Planning Committee, COSA Arts Strategic Planning Committee, Principal's Advisory Committee; service as housewife, and numerous PTO committees. Over the past 4 years as an administrator, I have received and appreciated the important feedback shared with me by many community stakeholders. I am particularly aware of and appreciate parental input and feedback, as parents want the best for their children in our care.
My ties to the community and schools of Coronado run deep. My dad worked at NAS when I was a kid. I moved to Coronado in 1987 with my family because of the excellent school system. My daughter attended Village Elementary, CMS, and CHS (Class of 1999), so I bring both a parent perspective and a professional educator perspective to our school district. Additionally, my ties to CUSD continue with my granddaughter who is currently in grade 6 at CMS.
My community service and professional affiliations include Rotary, Coronado Schools Foundation Board, PEO (a charitable educational association that provides college scholarships to women who would otherwise not have access to higher education), Phi Delta Kappa USC Chapter ( which focuses on growing, mentoring, and connecting education leaders) and the USC Alumni Association.
My candidacy is endorsed by civic leaders, business professionals, educators, and many of my friends and neighbors in Coronado. I ask that your vote be re-elected to the CUSD Board of Trustees so that I can continue to serve our community with a focus on student success and scholars, in a safe and secure environment, to ensure that students realize their full potential and are prepared for the future of their choosing.
FLIGHT. 112, NO. September 37 – 14, 2022