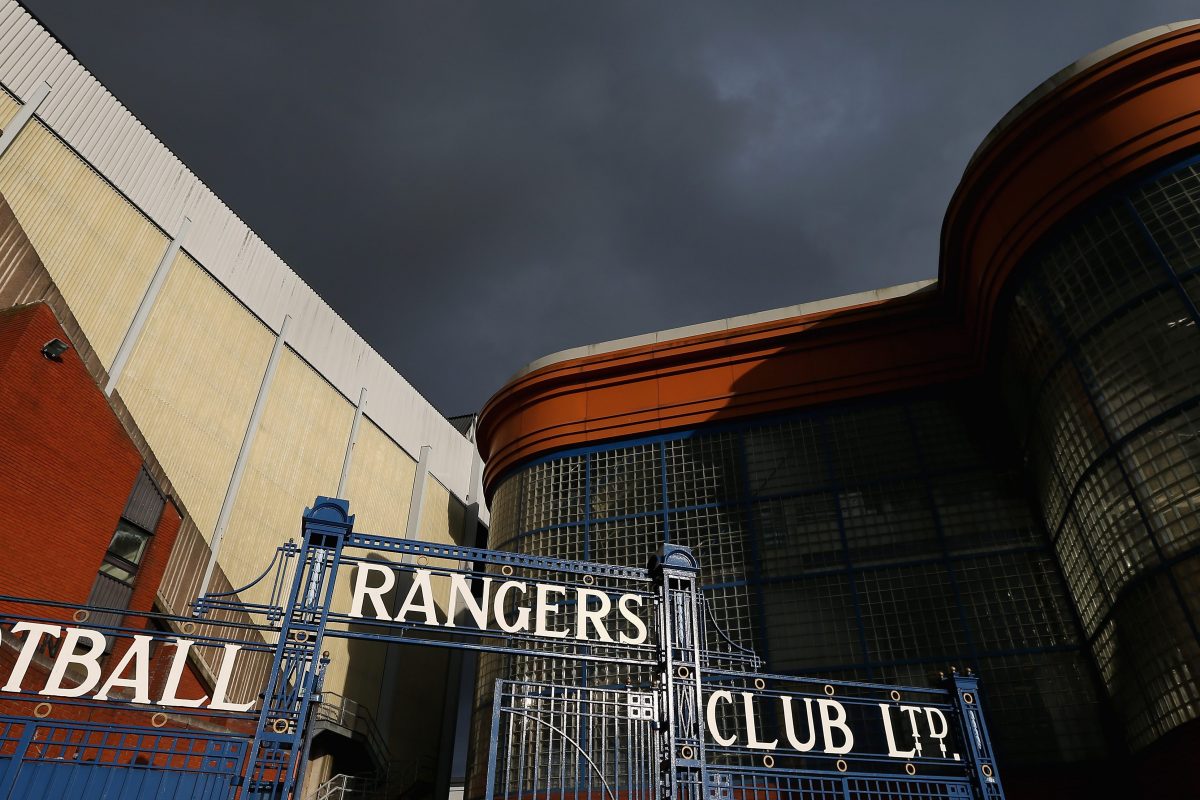 It's time to stop laughing at the Ibrox side and take them seriously
So we spent most of the first part of the transfer window laughing at the amount of inaction at Ibrox.
We made fun of them about re-signing dad's army.
The first player announced was Zak Lovelace and it doesn't seem like much else happened after that.
It was all because they had to sell before they could buy.
Being on the side of Ibrox, it was always obvious that when they made money, they were going to reinvest it in the gaming team.
They don't invest money in infrastructure and they certainly won't invest money to become solvent.
As soon as Joe Aribo was sold, the approximately £6 million earned from his sale was immediately plowed back into the playing team with the purchases of Antonio Čolak and Rabbi Matondo.
This was quickly followed by the loan signing of Malik Tillman and the free transfer of Wales international, Tom Lawrence.
Whether we choose to accept it or not, selling Calvin Bassey to Ajax is a shrewd deal.
In anyone's language, paying £230,000 for a player and selling him less than two years later for £19m is a bargain.
Even I will reluctantly admit it, so much so that it pains me to say it.
They have seen how successful this transfer model has been for us and they want a piece of it.
They believe they have now mastered it with their bargain sale of Bassey.
Not enough.
Three decent sales since 2012 doesn't make you the masters of the transfer market.
However, they immediately walked out and bought Ben Davies from Liverpool for £4m.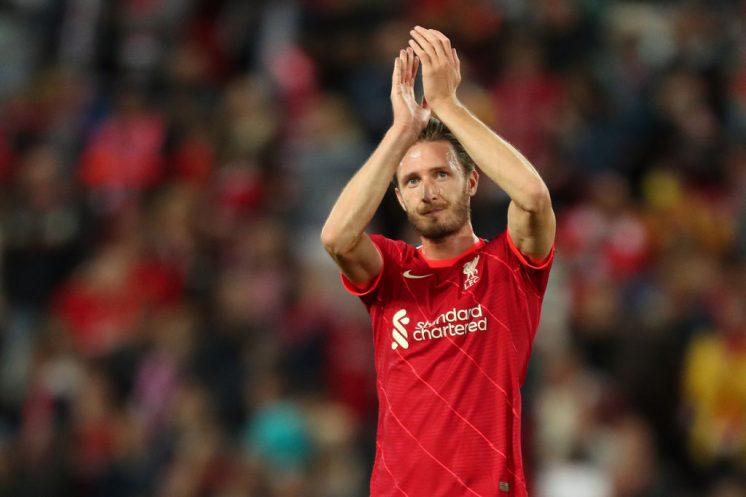 Add to that the impending transfer of Ridvan Yilmaz from Besiktas for £6m and their net outlay is now close to £14m.
One thing is for sure, they will never stop spending, whether they have it or not.
So how seriously do we take the challenge from them for the upcoming season?
They will crush us, I believe.
But here's the thing. Tax madness is just two games away there.
What I mean by that is this. They have two qualifying matches to advance to the Champions League group stages.
In reality, the Union Saint Gilloise is not going to be child's play.
No one underestimates Belgian football anymore. There is a reason why their national team is ranked 2nd in the world behind Brazil.
Their league is also now well respected and their club teams are never easy to beat.
The Ibrox team will not find Union Saint Gilloise easy to beat.
But hypothetically, if they sail this round and the one after and do the group stages, that's where the madness will begin.
They won't hesitate to spend a good chunk of CL's £40m revenue to further strengthen their squad.
Giovanni van Bronckhorst is a good manager. Admittedly, based on his background, he is more of a cup-winning manager than a league-winning manager.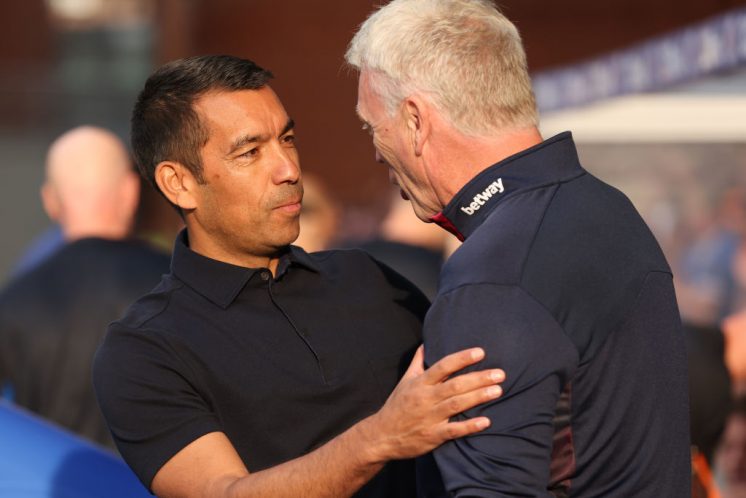 However, you can't say that the Ibrox board doesn't fully support him with player purchases to change that.
Unlike our Board of Directors, which will always be prudent when it comes to budget management, the Ibrox Board will never cease to be enthusiastic about spending.
If they qualify for the Champions League, expect that to go up several notches.
They will be try to spend ten for every five we spend, their pride dictates that they have to behave that way.
Superiority for them has always been how much they can spend rather than how much legacy they can build.
We all know where their pre-2012 legacy lies now.
In a grave.
It's come full circle and if they qualify for the CL group stages, we won't be far from where we were at the turn of the century, battling with them for every trophy.
Their behavior was unsustainable then, so it remains to be seen if they will be able to maintain it this time around.
Either way, it's time to start taking the challenge they will pose seriously.
An Ibrox side with money is like a bodybuilder stuffed with steroids.
They look and play the part, but that image is only sustainable as long as the steroids (the money) are readily available.
In bodybuilding, the old saying goes, no pain, no gain.
Celtic is the real bodybuilder, the guy who works hard day in and day out in the gym, eats right and builds muscle through hard graft.
The Ibrox side is the bodybuilder who looks on with envy, but is unwilling to put in the effort or the graft necessary to achieve and maintain the perfect physique.
Essentially, they want to be what Celtic is, but they will use every shortcut at their disposal to get there.
Money provides these shortcuts and as long as it comes in, they spend it as fast as they can.
Make no mistake, they will provide us with fierce opposition this coming season.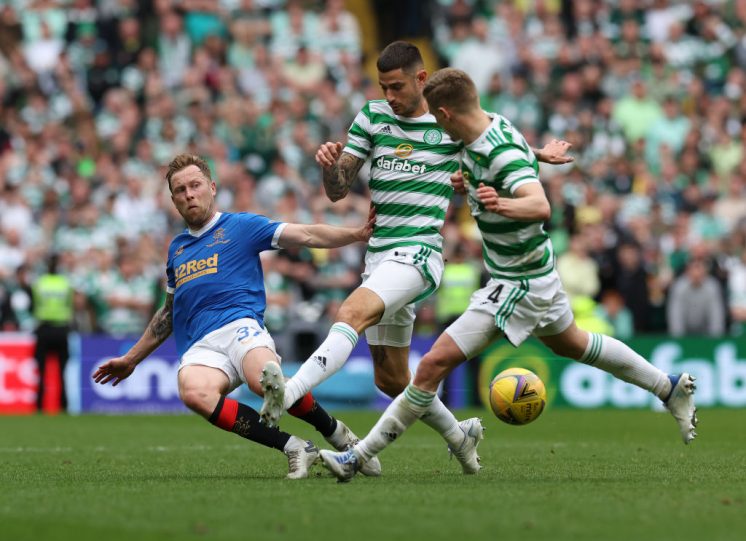 I don't respect or like them, but I recognize what they do.
I have already seen everything.
Whether it all ends the way it did in 2012 is a story for another day.
Here, right now, they are a clear and present danger.
Ange acknowledges this fact, hence why he said we weren't done in the transfer market yet.
He wants to stay one step ahead of them.
I have long lamented the fact that we still don't have a natural defensive midfielder.
I think Ange is smart enough to know now that this should be his next purchase.
We need someone to get in the face of Lundstram next season.
Put that last piece of the puzzle in place and we'll keep them in place.
But retaining them will not be so easy.
Only a fool wouldn't recognize him now.