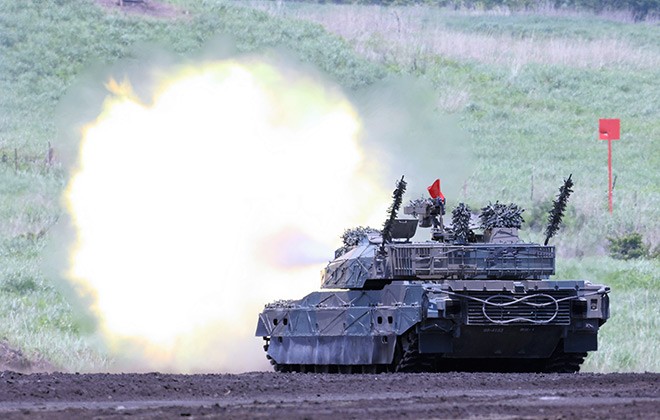 Japan introduces clearer wording on increased defense spending
The government revised a draft document on a proposed drastic increase in defense spending in response to serious concerns raised by the ruling Liberal Democratic Party.
A revised version of a draft Basic Policies for Economic and Fiscal Management and Reform that is expected to be approved later this month was presented at a meeting of LDP lawmakers on June 3.
The new plan includes a timetable "within five years" for a comprehensive reinforcement of Japan's defenses.
LDP lawmakers, including former Prime Minister Shinzo Abe, have called for clearer wording of what this entails.
Wording regarding expenditures by NATO member countries has been moved from a footnote in the original draft to the body of the document itself. The new version noted that NATO countries had pledged to spend at least 2% of their gross domestic product per year on defence.
When the initial project was presented on May 31, no timetable was set for the reinforcement of the defence.
The PLD submitted a defense spending proposal in April that called on the government to implement fiscal measures to bring defense spending to NATO member levels within five years.
Some LDP lawmakers, including Abe, have called for the inclusion of specific spending targets, but the revised document remained unchanged from the original wording of "consideration will be given as part of the process of preparation of the budget and the necessary measures will be implemented".
(This article was written by Naoki Matsuyama and Haruna Shiromi.)