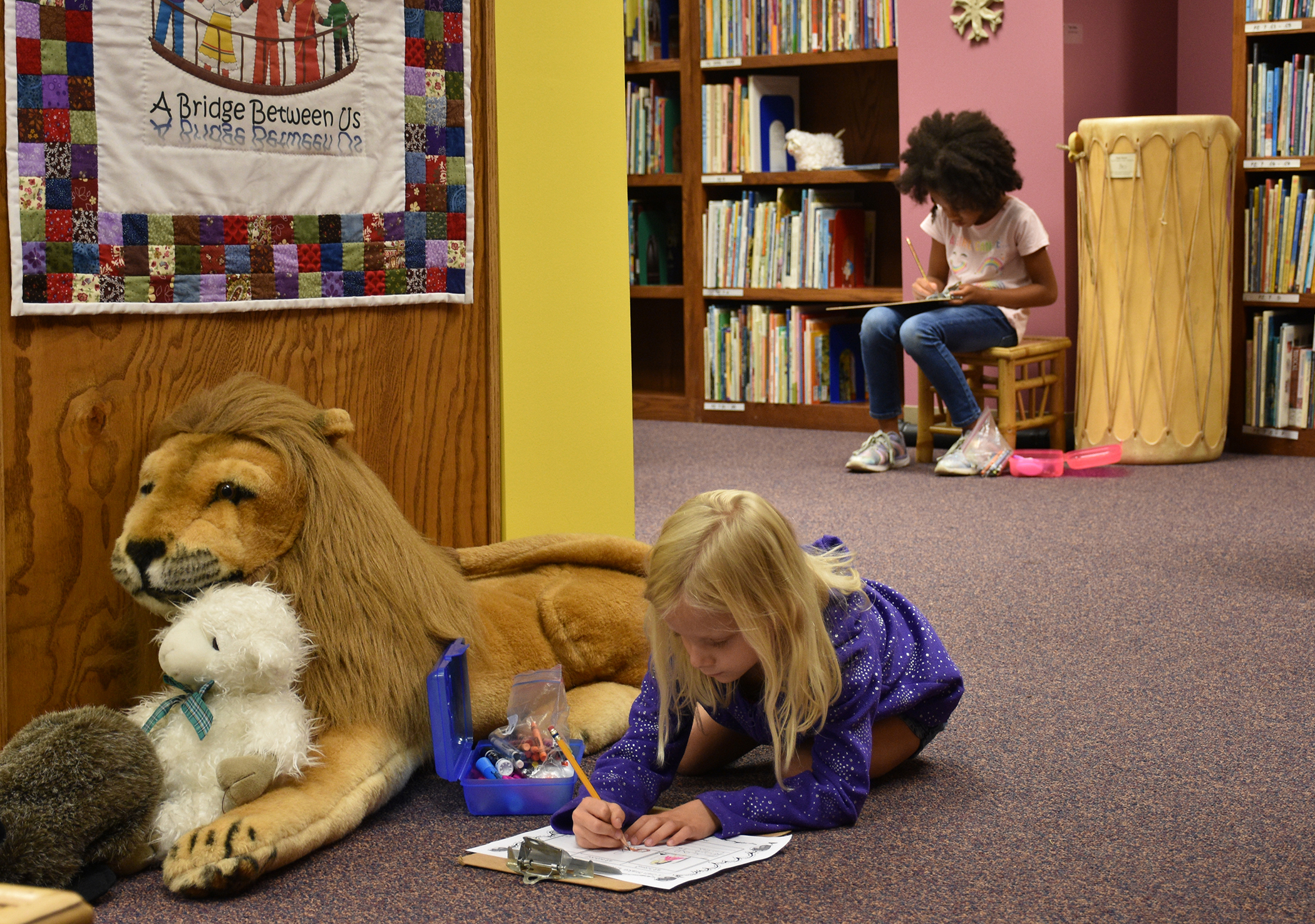 Lion and Lamb Peace Arts Center Planning Project
The Lion and Lamb Peace Arts Center at Bluffton University recently celebrated its 35th anniversary with an open house. Also this fall, the centre's director, Louise Matthews, resigned after working there for 26 years.
A committee of faculty and staff assesses the leadership of the Lion and Lamb Peace Arts Center, as part of "We Flourish," the university's five-year strategic planning project.
"The university is committed to continuing the important work of the center and to taking advantage of new experiential learning opportunities to connect university students to peace education as they prepare for life and to vocation, "said Dr. Lamar Nisly, Vice President and Dean of Academic Affairs.
The committee received comments from several stakeholders, including Matthews, Hostetler and local teachers. Nisly is leading the planning.
"Teacher feedback reiterated that Lion and Lamb programming continues to provide important tools for K-12 students on how to respond positively to difficult experiences and situations," Nisly said. "These life skills are indispensable in our world today. The planning team will complete their work by the end of the semester with recommendations ready to be implemented in the spring semester.
Questions and comments about the Lion and Lamb Peace Arts Center can be sent to Nisly at [email protected]
Background
Professor Emeritus of Education, Dr Elizabeth "Libby" Hostetler, founded the center in 1987 to provide children with a resource to develop the skills to develop a vision for peace. The work of the center focuses on peace and justice, cultural understanding and non-violent response to conflict.
Here are the highlights for this fall:
Over 50 programs for the public, including Bluffton Elementary and High Schools, Liberty Arts Magnet School, Allen East Elementary and High Schools, Bluffton University, First Mennonite Church and Andrew's House of Hope
Virtual session of the PAX conference sponsored by the World Friendship Center in Hiroshima, Japan
Hibakusha Symposium on Campus with Atomic Bomb Survivors Sharing with Bluffton Students
The Lion and Lamb Peace Arts Center on the University of Bluffton campus is also home to resources such as a large collection of peace-oriented picture books, artwork and illustrations.