Prime Minister Scott Morrison announces elections for May 21
Mr Morrison flew to Canberra this morning, where he went to Government House to ask Governor General David Hurley to dissolve Parliament in order to call an election.
He then made the short trip to Parliament to address the media and make his first official speech to voters.
Mr Morrison said he was aware that "people are tired of politics", but urged Australians to take elections and their democratic rights seriously.
"This election and this campaign are incredibly important," Mr Morrison said.
"Because there is so much at stake for Australia and our future.
"This election is about you. No one else.
"This is about our country and its future.
"And above all, this election, like all elections, this election is a choice.
"It's a choice between a strong economy and a Labor opposition that would weaken it."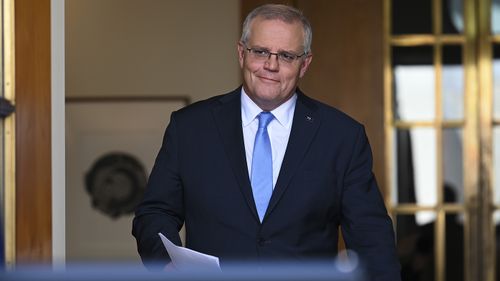 Mr. Morrison oriented the Coalition's re-election bid on budget management, on the back of a
Budget to big budget
heavy on cash gifts.
He used his first speech after setting the date for the election to liken the incumbents as proven performers to the "risk" of voting for the opposition.
"It's a choice between a government you know and a Labor opposition you don't know," Mr Morrison said.
"Our government is not perfect.
"We never pretended to be, but we are frank.
"And you can see some flaws, but you can also see what we've achieved for Australia in incredibly difficult times."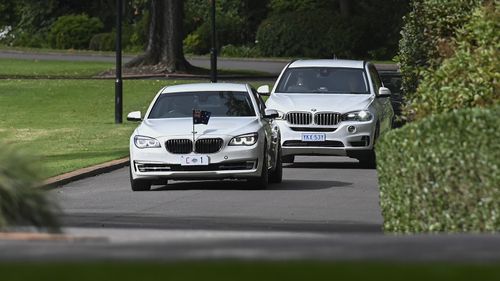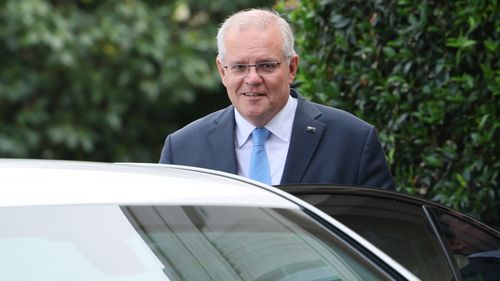 Election day on May 21 means a 41-day campaign – but that period includes the Easter holiday and Anzac Day.
The prime minister is heading into the election campaign as an outsider, with polls showing Labor having a strong lead.
Unlike the last federal election, Labor's lead in the polls is outside the margin of error.
Bookmaker TAB is offering the ALP $1.40 to win the election, with the Coalition demanding a fourth term in government by paying $3.
Election ending in hung parliament currently pays $2.80.
The declaration of an election date comes after months of parallel campaigning.
Albanese visits Sydney Easter Show
As the theater of Australia's electoral process unfolds in Canberra, Opposition Leader Anthony Albanese has chosen to visit Sydney's Royal Easter Show.
The Labor leader has had a small, focused campaign so far, with a $2.5billion aged care plan at the center of his budget response.
Albanese then offered to become prime minister, pledging to restore confidence in the country's political system.
The Prime Minister then began his campaign in Nowra, NSW, where Labor-held Liberal target Gilmore has former Minister of State Andrew Constance as his Liberal candidate.