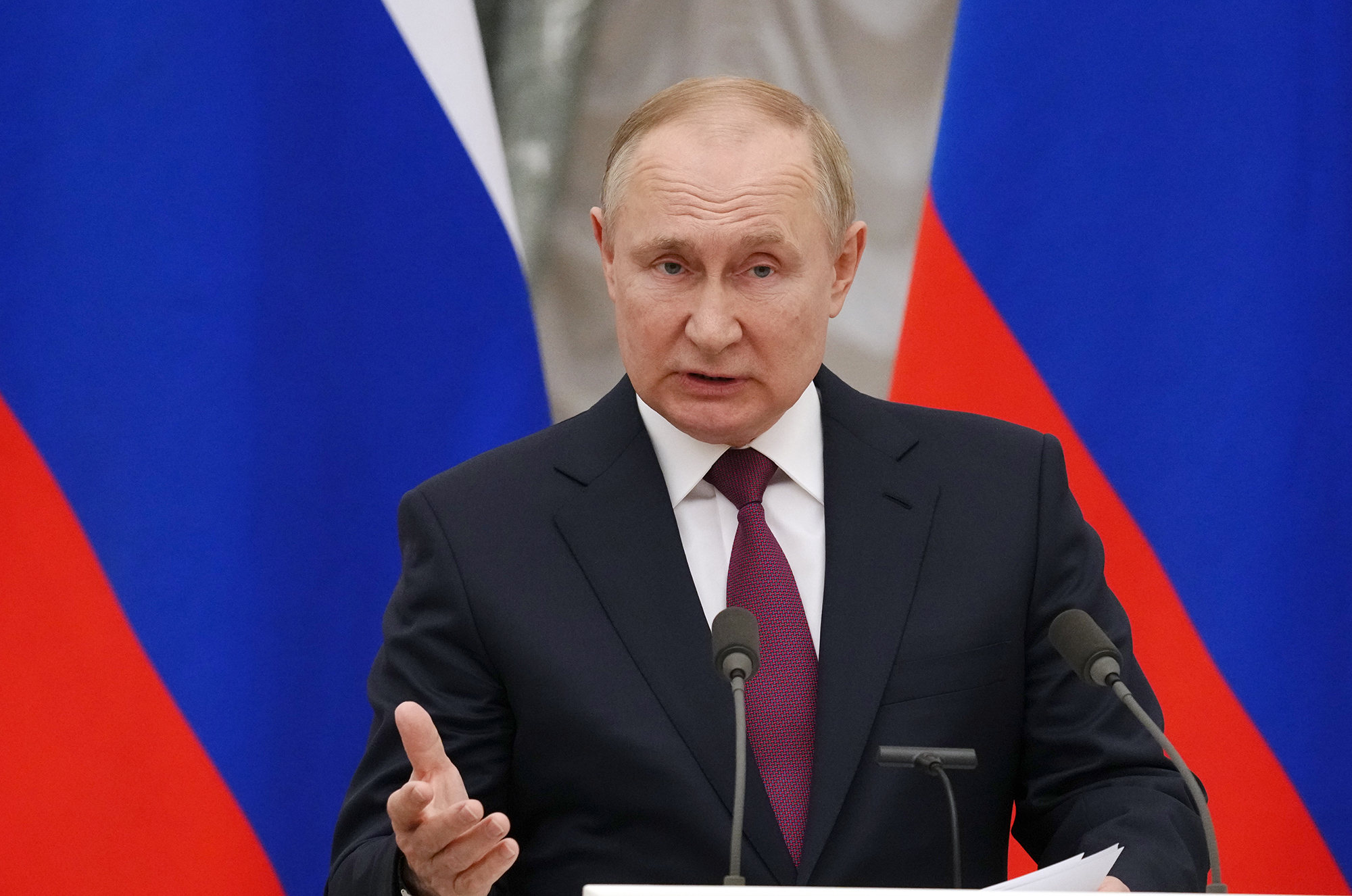 Putin calls West's deterrence of Russia a 'threat', but adds Russia is ready for a 'path of negotiation'
British Prime Minister Boris Johnson said he was not supported by the latest intelligence on Russia's military buildup around Ukraine and was getting "mixed signals", he told reporters. journalists on Tuesday.
"We see a Russian openness to conversations. On the other hand, the information we see today is still not encouraging," he said.
"We have Russian field hospitals being built near the border with Ukraine, in Belarus for [what] can only be interpreted as preparation for an invasion. You have more battle groups of battalions that are closing in on the border with Ukraine, according to the intelligence we see," he added.
"So mixed signals, I think at the moment, and all the more reason for us to remain very tough and very united especially on economic sanctions," he said, adding that an invasion could still happen. "virtually at all times". "
Russia announced on Tuesday that some troops would return to their bases after completing military exercises.
To reassure the UK and other Western leaders, Johnson said they should see a "de-escalation agenda" from Russia.
"This means withdrawing the battalion's battle groups from a potential theater of conflict, not building field hospitals on the border with Belarus and between Belarus and Ukraine; a feeling that things are reduced, reduced, that the threat has passed and the conversation and the negotiation begin, "he said.
"We believe there is a path for diplomacy," Johnson added.