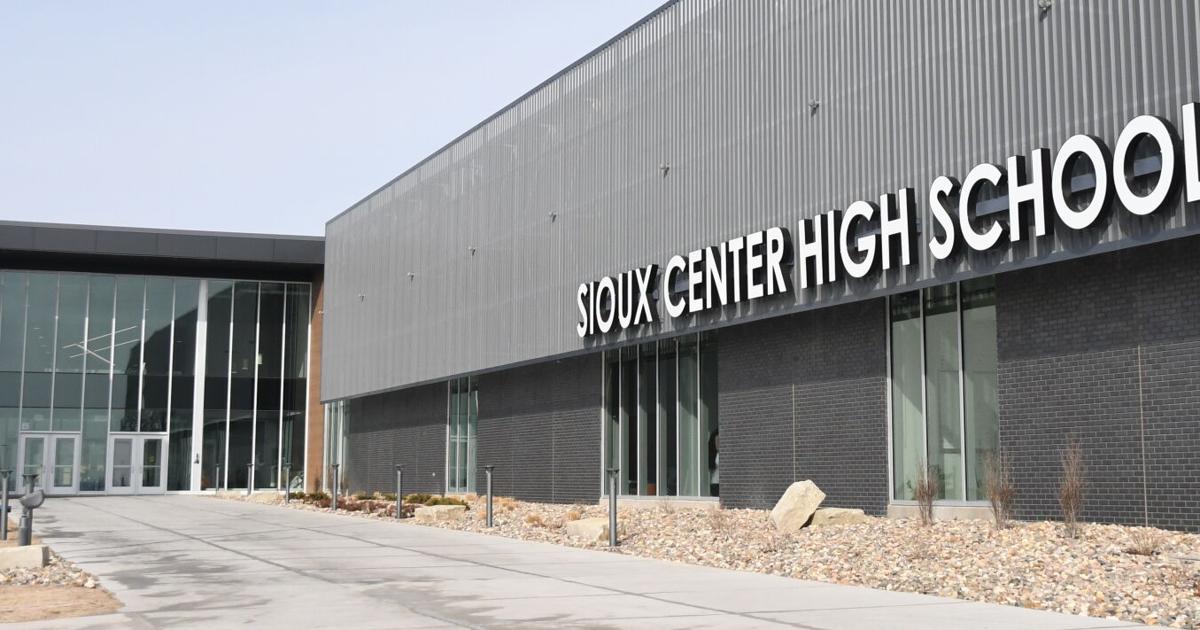 Sioux Center School District prepares a budget | Sioux Center News
SIOUX CENTER—The Sioux Center School District School Board began its budget process with a special session on March 7, allowing the board to preview the draft budget for fiscal year 2023.
The public hearing and the vote on the budget are set for 7 p.m. on Monday, April 4.
School business manager Jeana Van Voorst listed several things the district needs to keep in mind during the budget process, such as the impact of significant changes in enrollment from year to year. Others include property valuations not rising at expected rates, spending increases outpacing new state funds, and a tight labor market that attracts and retains quality staff.
The figures presented for the preliminary budget are not final and may be modified before the final vote.
The proposed tax rate is $17.70016 per $1,000. For every $17.70016, $11.91705 would go to the general fund and $3.73946 to debt service, with the rest budgeted for PPEL and the management fund.
Van Voorst has budgeted $10,593,723 in property taxes in the next fiscal year, an increase of nearly $400,000 over the current year's estimate.
"You can see the comparison to 2021, it's up 3.9%. However, our proposed tax rate decreases by about 5 cents," Van Voorst said.
Likewise, she is expecting more dollars from the Iowa School Foundation Aid, budgeting $11,315,261. This is a byproduct of increased enrollment in the school district. A budget of approximately $10 million was planned for the current fiscal year.
Over a two-year period, there was a 4.5 increase in the training position, with a budget of $13,793,500. There was approximately $13,372,258 for this fiscal year and $12,626,686 for fiscal year 2021.
"Education is the budget item that directly affects students. It can be filing cabinets, whatever software they use," Van Voorst said, adding that it also includes salaries and benefits for district employees.
The increase in salaries and benefits for teaching and paraprofessional positions partly explains the increase in the budget item.
"Eighty percent of our budget goes to salaries and benefits, and we try to stay competitive and provide a balanced education for our children," she said.
Similarly, total support services have increased by 8.5% over two years. She has budgeted $7,380,005 for the next fiscal year.
"It would be your nurses and your guidance counsellors, your building and district administration. This also includes building operation and maintenance and student transportation," Van Voorst said.
Non-teaching programs set the district food service budget. With the continued increase in costs related to food and supply chain issues, she increased the budget by about 10%, to $1,120,000.
"One thing that's going down is the total other expenses, and that's mainly due to the construction of the secondary school being nearing completion," Van Voorst said.
The budget puts that figure at just under $6 million, compared to $16.3 million for the current fiscal year.
Part of that is a district refinance approved in September. For fiscal year 2021, the district had budgeted $4.4 million for debt service, which increased to $12.5 million in an effort to prepare for financing. The district will budget $4.1 million for the next fiscal year.
"I'm happy with how it went," Van Voorst said. "The fact that we can reduce the tax levy is always a good thing and trying to balance the needs of the district while providing a high level education for students is always the goal."