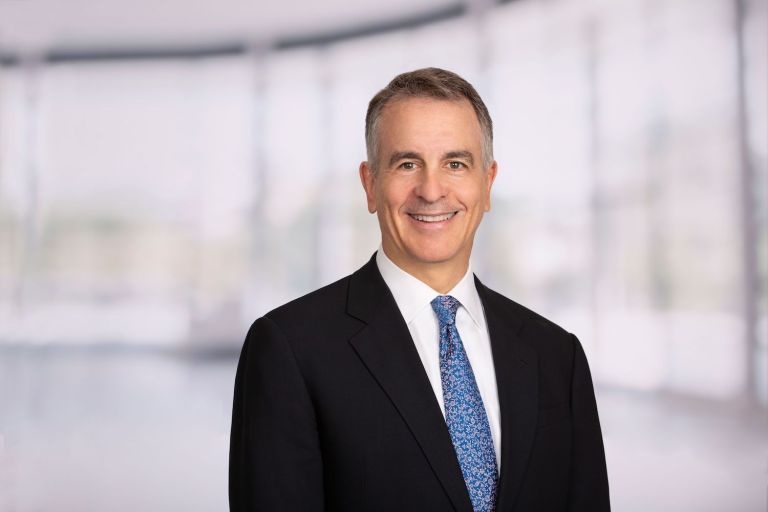 Tom Fulcher from Savills on being a post-pandemic office salesperson – Business Observer
Tom fulcher evolves in the DC world.
Earlier this year, Savills promoted the seasoned broker to regional manager of the company's mid-Atlantic offices and director of its Washington, DC office. He succeeded David Lipson, who was promoted to president of Savills in April.
In his new role, Fulcher sits on the company's board of directors and is involved in strategic planning for the DC region.
As a member of the Savills team since 1986, Fulchner has served as the Washington, DC area co-regional manager since 1998, giving him a deep understanding of what clients look for in office space. As the world emerges from the pandemic, in one of the most difficult times for office real estate, this idea has never been more important.
Fulcher recently spoke to Commercial Observer to talk about what he sees in the market.
Business Observer: You were recently appointed Area Manager for Washington, DC. What were some of the goals you set for yourself upon entering this role?
Tom Fulcher: As a company, we are really working to expand our platform. we bought Macro [Consultants], a project management company, last year, and we just purchased T3 [Advisors] in Boston, a consulting firm that will help us grow in the life sciences. We have announcements about people in the workplaces that we are taking over. We really strive to serve our customers better.
Locally there are blockages and attacks that we do – looking at how well we are covering the market, who is doing what, who are we ahead of, who are we not ahead. And then, obviously, a lot of our management world is in recruiting and retention.
The pandemic, obviously, has changed the way many think about offices. How does this new way of thinking play into your strategy for the future?
One of the things that maybe a bit of a trap for people in our company is sort of saying 'go to the office', but I don't want to be caught in the buggy whip salesman position. , saying, "go horses, go in a horse-drawn carriage," because that's not really where our customers are. We have to go through that experience with them and really help them try to figure out with them what works best. Do you really need to enter? If you don't, we won't say office space is for you. We will help people understand how to best serve their customers and their businesses. The end result, most likely, is that there will be far fewer people using desks.
There are still some industries that really still believe that being in an office leads to better communication of skills and culture, but I think a lot of others are saying that a lot of these jobs didn't really require us to to speak. all of that, and we can be anywhere we can be and that's good. Let's live with it.
How would you describe what you see today?
A month ago we felt a lot of energy picking up, but summer hit us and things are slowing down a bit. I think Labor Day will be the time when most people focus on getting back, if they come back. This is when they will try to figure out what will make sense to them.
The market seems to be picking up steam. What are the trends you see?
What we're seeing is that a lot of people have decided nationwide to take back the sublet space they had in the market. I think it's happening everywhere.
Some in our office are telling us that people want things ASAP – it has to be built, it has to be wired – and some are realizing that they can't function without being together. So I see increased energy in the market, reduced a bit by the summer slump, but I think Labor Day is coming and we'll really get a feel for where it is.
Once Labor Day hits, there will likely still be some uncertainty. How do you prepare a strategy for this?
I don't think anyone has the answer as we sit here in July. What we hear from our customers – and from us too – is that you have to try something. Either way, let's not go into the office at all [or] get everyone in the office, and these conversations take place. What we are seeing are people who want to come on Tuesdays, Wednesdays and Thursdays. So Friday is going to start to look like summer in terms of traffic, and I know restaurants are really concerned about that because the longer lunches and happy hours are on Friday. It could decrease.
Does the inventory give the upper hand to tenants or owners?
There is one developer who recently made a comment that for them once every 10 years is where they get the edge. I think that won't be the case for some time in the Washington area. It's been a tenant market for a long time, which has resulted in high vacancy rates, lots of options, increased concessions, wars of amenity – and I think it's all going to continue to happen. It's not going to become a homeowner-friendly market for some time.
Flexible workspaces before the pandemic were quite popular. Do you think this trend will continue?
Restaurants are starting to fill up quite quickly. I went to a live concert a week ago. We have the impression of returning to normal quite quickly. For the most part, the flexible office has an important role and I think the pandemic has contributed to that.
You also act as the leader of the firm's tenant legal practice group. What do you see in terms of demand from law firms in the region?
If there's anyone looking to return to the office more than anyone else, it's probably the law firms. If you think about why a client hires a reputable company, it's because these people are good, and the people before them were good and they trained them, so they are quality people and that is. why I am hiring this name. And if you don't have people together, I think people are like, "Are we going to be able to communicate this skill that effectively?" Plus, with competitive businesses, office space, and being together in that culture, it's often the glue that holds the business together.